CCAA National Conference *September 13-15 2019*
CCAA National Conference *September 13-15 2019*
From

$

45.00
Join Now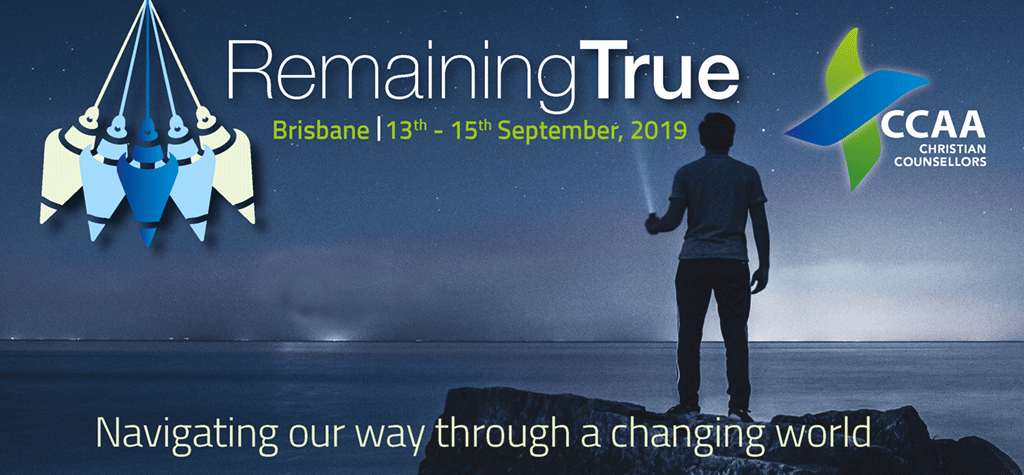 CCAA are holding their National Conference in Brisbane in September 2019. CCAA has gone through a number of changes since its inception in 1982 and now we move from a state-based association to a National body with 6 state branches. Over this time, we have seen the counselling profession grow and moved from a body with a large percentage of associates to now having a larger number of registered members. We still continue to be a relevant association with Supervisors, Clinical, Graduate, Provisional and Diploma Members as wells Associates and Students. This has also brought along its challenges as we seek to hold to our values as both Christians and Counsellors bringing balance into our own lives and those we counsel and supervise.
The theme of the conference: "Remaining True – Navigating our way through a changing world", comes with a desire to reaffirm the relevant place that we have in the communities into which we are blessed to be part of. To come alongside people with the hope of the gospel, often unspoken, to show the way into a better way of living.
The committee are working together to develop a program that will benefit you through keynote addresses, selected speakers, workshops and networking time with fellow counsellors.
We trust you will mark it in your diary to attend – make the most of your time in Queensland – add a few days to enjoy the area.
The venue will be Robertson Gardens Comfort Inn, Nathan, Brisbane. Now is a good time to book your accommodation. The conference will begin on Friday 13th @ 9:00 am through to 3:00 pm on Sunday 15th September 2019. Good packages available, especially if you share a unit with a friend.
Standard queen unrenovated  $144  )  breakfast included
Standard queen renovated       $153  )  

breakfast included

Twin Share           $162 (+ $30 for extra person (3 in room)
Robinson Gardens also have 2 bedroom Villa available however our Villa's do not include Breakfast in the price. (They can get very busy in September with sporting groups so it is best to put a hold on the accommodation as soon as possible).
Looking forward to seeing you there. Any questions please do not hesitate to contact the Conference team.
Select your ticket type first, then select the relevant options. The price will be displayed once all 4 options have been selected. If you wish to purchase multiple options, you will have to add them to your cart individually, then open up your 'shopping cart' and pay.
CCAA National Conference *September 13-15 2019*
$45.00 – $750.00
Status
36 Qty Available
93 Has Sold
Schedule
Friday 9:00 am Welcome Keynote Address 1: Karen Robinson - 'Oops, your worldview is showing"
Friday 10:45 am Keynote Address 2: Karen Robinson - 'Remaining true to what?'
Friday 12:45 pm 3 x Workshops
Friday 2:45 pm Keynote Address 3: Neil Roberts - Spirituality and Worldview Issues in Counselling: Implications for Christian Counsellors
Friday 4:15 pm CCAA AGM including Drinks and Nibbiles.
Saturday 9:00 am Keynote Address 4: Alan and Helen Meyer - Sexual Counselling and Discipleship in the Christian Context
Saturday 10:30 am 3 x Workhops
Saturday 12:45 pm Panel Discussion - The future of counselling in Australia
Saturday 2:45 pm 3 x Workshop
Saturday 4:30 pm - Keynote Address 5: Helen Meyer - Counsel and support for female survivors of sexual abuse
Saturday 6:30 pm - Conference Dinner (optional)
Sunday 9:00 am Keynote Address 6: Irene Alexander - Keeping the Faith
Sunday 10:30 am Keynote Address 7: Allan Meyer - Help Men in a #MeToo Generation
Sunday 12:45 pm 3 x Workshops
Sunday 2:30 pm Denis O'Hara/Conference Team - Wrap up.