Predators, Paedophiles and Narcissists
Predators, Paedophiles and Narcissists
From

$

400.00
Join Now
Speaker
Joy Anasta
B.ApSc.N, MaCounselling, Dip Mediation (Family Law & Business) CCAA (Clinical & Supervisor), PACFA & ARCAP (Clinical)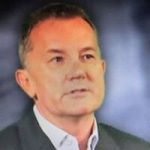 Carl Collins
Assoc Dip Applied Social Science Dip Community Services - Welfare  Level III Investigative Services
AN IMPORTANT MASTERCLASS FOR THERAPISTS AND OTHER PRACTITIONERS.
One of the reasons that predators are so successful in our society is because of the perpetration of false beliefs, even amongst practitioners, about who they are, how they operate and how they groom their victims. These perpetrators are highly skilled, and highly invisible. And they are prolific.
This masterclass intends to debunk these beliefs, and to build thorough and capable competence for the practitioner who not only works with the victims but also acts within a protective capacity.
Predators are the masters of disguise, and of beguiling. By the time law enforcement agencies become aware of a paedophile they have perpetrated against, on average, between 50 – 150 children. And even then, it is profoundly difficult for prosecution to be successful.
…"for virtually every cruelty done to a child, there is an audience of deniers that sees the signals and quickly closes their eyes".  (Gavin de Becker)
"Taking children from their parents is rarely done with force; kids are not stolen at gunpoint. They are taken through a form of seduction, one that aims not at passion, but at trust – YOURS. (Gavin de Becker)
History is full of predators who have been mandated to attend therapy, with therapists who know that the person in front of them is a predator, and ultimately become the predators ally, believing themselves capable of seeing when someone is lying to them, and swallowing hook, line and sinker, the lies that they are told.
Topics will include:    Predators, paedophiles and sex offenders
Types and how they present,                                        Profiling
How they groom and choose their victims                Female predators
Opportunistic predators                                                Effective child safety
And more
Plus:
Working with psychopaths, narcissist and ASD         Working with their victims
The PD will involve presenters, a panel answering questions, case studies, and group work
This class will be limited to 30 participants. Price for all registrants is $425.00  An early bird discount of $25 is available if paid before 31st January 2020. 
For more information, please contact Joy Anasta via email
Sale!
Predators, Paedophiles and Narcissists
$425.00
Status
30 Qty Available
1 Has Sold