Session 6: Becoming a "counsellor of choice" and Systems to grow and expand your practice- CCAA Members Only
Session 6: Becoming a "counsellor of choice" and Systems to grow and expand your practice- CCAA Members Only
From

$

40.00
Join Now
Speaker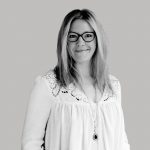 Alison Cooke
Senior Marketing, Communications, Event and Brand Management, Strategy, Public Relations and Business Consultancy
Start
28/08/2021 10:00 am
Category A 1.5 hours – Presentation and discussion.
How to get others to promote your practice when you're not there

Best practice for following up client enquiries and leads

Growing and scaling your business
This is the sixth session in a series of 6.  You can purchase all 6 for the price of 5.
With this series we are endeavouring attendees to join together in small groups/hubs around Australia.  Maybe you are willing to open your home/office to host one of these groups.  Please indicate on the form your willingness to do this.
Note: The time zone is 10:000am AEST Time. To convert to your time zone, click here