Session 3: Retention and advancement – from clients to ambassadors – CCAA Members Only
Session 3: Retention and advancement – from clients to ambassadors – CCAA Members Only
From

$

40.00
Join Now
Speaker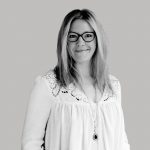 Alison Cooke
Senior Marketing, Communications, Event and Brand Management, Strategy, Public Relations and Business Consultancy
Start
31/07/2021 10:00 am
Category A 1.5 hours – Presentation and discussion.
Understand and map the client journey

Define the persona of your preferred client(s)

Start defining what success looks like for a client and feed that into your messaging and value proposition

Know the difference between a client and ambassador, and manage those cohorts differently

Learn strategies and activities that help to build ambassador networks
This is the third session in a series of 6.  You can purchase all 6 for the price of 5.
With this series we are endeavouring attendees to join together in small groups/hubs around Australia.  Maybe you are willing to open your home/office to host one of these groups.  Please indicate on the form your willingness to do this.
Note: The time zone is 10:00am AEST Time. To convert to your time zone, click here