Session 4: Community engagement through awesome Comms (newsletters, FB page, community events) – CCAA Members Only
Session 4: Community engagement through awesome Comms (newsletters, FB page, community events) – CCAA Members Only
From

$

40.00
Join Now
Speaker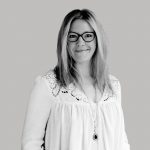 Alison Cooke
Senior Marketing, Communications, Event and Brand Management, Strategy, Public Relations and Business Consultancy
Start
07/08/2021 10:00 am
Category A 1.5 hours – Presentation and discussion.
Dive deeper into ideas and and means to connect (inexpensively) with your community – schools, churches, community orgs.

Communication tools to get your message out and build credibility

Social media – friend or foe?

Events that work: in person and on-line
This is the forth session in a series of 6.  You can purchase all 6 for the price of 5.
With this series we are endeavouring attendees to join together in small groups/hubs around Australia.  Maybe you are willing to open your home/office to host one of these groups.  Please indicate on the form your willingness to do this.
Note: The time zone is 10:00am AEST Time. To convert to your time zone, click here