CCAA Clinical Member
CCAA No. 200420
BA Couns; Grad. Dip. Psych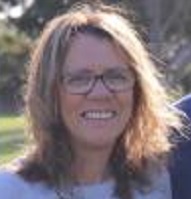 My name is Donna Hunter and I would love the privilege to support you on your journey to living a life that feels worth living for. 
When times are tough and the journey you're on seems too hard, finding support can be the difference between a life as it is or finding a different path to a more meaningful and content way of being. 
Specialising in:
Working with adults from an encouraging proactive perspective.
Working with adolescents and children experiencing anxiety and other difficulties which hinder normal adolescent development.
Trauma-Sensitive Mindfulness Practitioner working face to face and in the online space with clients. 
Working with grief and loss. 
Life coaching. 
Linkedin:https://www.linkedin.com/in/donna-hunter-at-supportworks/
Addictions, Anger Management, Anxiety, Childhood Abuse, Depression, Emotional & Physical Abuse, Emotional Crisis, Grief, Loss, Trauma, Healthy Boundaries, Life Transitions, Relationships, Self Esteem, Sexual Issues, Stress Management
Affairs, Trust Issues, Emotional Crisis, Family Conflict, Pre-Marriage, Separation Issues, Mediation
Adolescents, Children, Communication, Conflict, Mediation, Parenting