CCAA Clinical Member
CCAA No. 200614
College of Clinical Supervisors (2019 - ACA) qualified to clinically supervise therapists Master of counselling (2018) Diploma in Community Services Mental Health and co-morbidity (AOD) (2013) Diploma in Community Services Alcohol and other Drug Work (2011) Post Graduate Advanced Diploma in Counselling and Family Therapy (2007) Bachelor of Intercultural Studies (Dux, 2003) PROFESSIONAL ASSOCIATIONS Australian Counselling Association (Clinical member -Level 4) College of Clinical Members (ACA) Christian Counselling Association of Australia (Clinical member) ISAAC (International Substance and Addiction Abuse Coalition)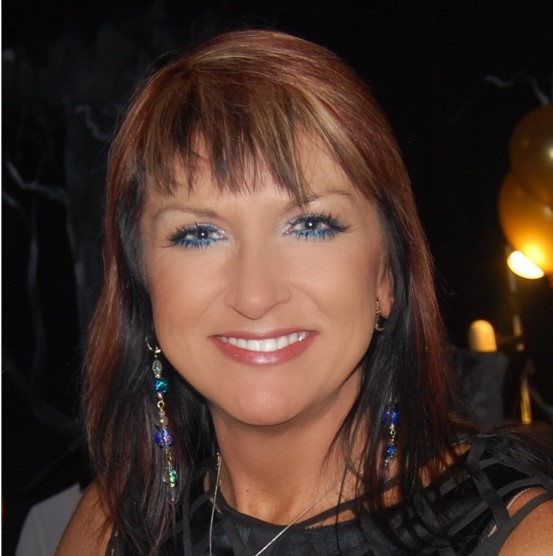 I am a therapist with more than 12 years of experience in individual and couple's therapy. Offering a wealth of knowledge and in-depth experience of the troubles people face, I am also co-founder and CEO of not-for-profit women's rehabilitation program, Destiny Haven, whose mission it is to see the lives of broken women restored. I have received significant recognition for her achievements, including 2017 Finalist Telstra Business Women's Awards.
I use a range of proven approaches in my practice and offer unique expertise in recovery from life controlling issues including addictions, eating disorders, self-harm, childhood abuse, attachment trauma and complex trauma resulting from long-term childhood abuse. I have also worked extensively with PTSD. I have trained extensively under renowned American clinician and trauma expert, Dr Janina Fisher, having completed 5 years and over 100 hours (5 levels of training) and have attended various intensives with her. Dr. Janina Fisher, one of the world's most recognised trauma experts, has worked with Dr. Bessel Van Der Kolk and Dr. Pat Ogden (developer of Sensorimotor Psychotherapy) to refine treatment approaches working with trauma and dissociation. A sensorimotor approach to therapy recognises that effective treatment for those who have suffered long term trauma in childhood must use an approach that incorporates the physical organism that has experienced the abuse. A person must be taught to feel safe in their physical organism when helping them overcome the legacy of their past. I am also a clinical member of the Australian Counselling Association and the Christian Counselling Association of Australia.
I have extensive experience (over 14 years) working with addiction and bring a unique approach to this life-controlling issue as it was one I experienced for over 15 years in my own life. I have been free from any addiction for over 25 years and because of this, offer hope that change is possible. Addiction is the symptom, not the core issue and effective treatment approaches need to understand this so that clients are able to realise possibly for the first time that their drinking or drugging has been a very clever way of dealing with unresolved pain.
In my own journey to recovery, I came to understand that trauma, PTSDÂ and traumas in childhood often lead an adult to feel so chaotic inside that addictions become a way of coping with this chaos. Because of my own experience, I bring more to the table than textbook approaches to helping clients. I bring extensive training for certain, but also proven methods of treatment through the residential program that I co-founded and am CEO of Destiny Haven, a residential multi-disciplinary program to help women with life controlling issues turn their lives around.
My general approach is to safely and gently work together towards your mental and emotional wellbeing. Every person is unique. So is your therapy. The specific approach I adapt will depend on your requirements. I have extensive training and often a few different techniques are used to explore your situation as therapy progresses. I have undergone my own in-depth therapy many years ago and continue to undergo strict clinical supervision. I am constantly undertaking professional development to advance my learning and professionalism. I undergo more than 20 hours of clinical supervision per annum and at least 50 hours of professional development.  I have extensive training and my approach is multi-disciplinary incorporating experiential, cognitive, attachment, family systems, trauma, somatic experiencing, mindfulness and other theoretical methods and approaches that do not limit me to one discipline or approach.
Counsellor, Psychotherapist
Addictions, Anger Management, Anxiety, Childhood Abuse, Depression, Emotional & Physical Abuse, Emotional Crisis, Grief, Loss, Trauma, Healthy Boundaries, Life Transitions, Relationships, Self Esteem, Sexual Issues, Stress Management
Affairs, Trust Issues, Emotional Crisis, Family Conflict, Pre-Marriage, Separation Issues, Mediation
Adolescents, Conflict, Mediation, Parenting