CCAA Clinical Member
CCAA No. 300112
BA counselling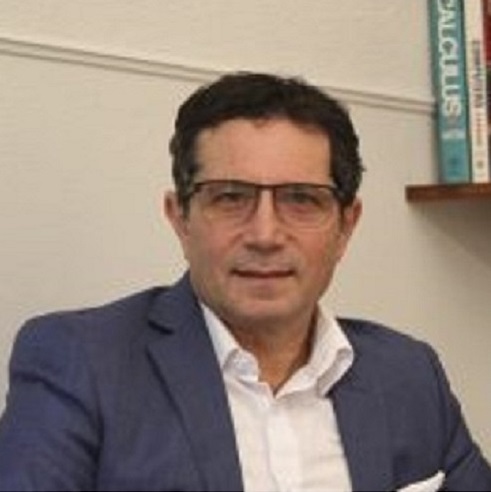 Harry's interests include working with adults, couple relationships, health, parenting and family. My aim is to work with clients to find applicable solutions for confronting issues in our modern society that may be troubling many people. Areas of concern we can help with include post-traumatic stress disorder, depression, anxiety disorders, health issues , as well as addiction, grief and loss. I value the importance of the working relationship, which helps guide the therapy, assist the client raise self-awareness, strengthen ones resilience and help improve ones quality of life.
Harry has worked, for over 16 years with men coping with addiction and family breakdown.
Many individual that he sees are under stress in their attempts to cope with addiction or make sense of depression and/or anxiety. Harry has expertise in a range of evidence-based and solution- focus therapy styles, and takes an integrative and individualized approach to the treatment of mood and anxiety disorders. He works a combination of weekdays, after-hours and weekends, when required.
Harry's background as a clinical counsellor and psychotherapist has equipped him with a deep understanding of the pressures that many couples and families encounter. All orientations to therapy are designed to lessen suffering, reduce symptoms, and increase client's ability to cope with the stress of life.
Harry's clients, in the process of successful therapy can learn to experience, understand and regulate their thoughts and emotions. Harry conducts an interpersonal a learning environment supported by a nurturing and empathetic relationship, while at the same time encouraged to confront life's challenges. Each form of psychotherapy treatment strives to create a personal experience designed to:
Examine negative assumptions and beliefs
Expand awareness
Increase reality testing
Modify negative talk
Aid in confronting anxiety-provoking experiences
Develop a new positive and more adaptive life narrative
Harry works with many couples and families under extreme pressure from a variety of sources – including cultural clashes, blended families, and differences in expectations, styles and temperaments.
Harry focuses on creating an atmosphere where each person can realize their self-worth and purpose in life so they can feel valued and respected.
Relationships
Couples
Affairs
Families
Anxiety, Depression, Stress
Addictions
Domestic / Sexual Abuse
Qualifications
Clinical Counsellor
Bachelor in Counselling and Psychotherapy,
(A Counselling and Psychotherapy Degree)
Addictions, Anger Management, Anxiety, Childhood Abuse, Depression, Emotional & Physical Abuse, Emotional Crisis, Grief, Loss, Trauma, Healthy Boundaries, Life Transitions, Relationships, Self Esteem, Sexual Issues, Stress Management
Affairs, Trust Issues, Family Conflict, Pre-Marriage, Separation Issues, Mediation