CCAA Provisional Member
CCAA No. 300169
Master of Community Counselling (2021). B.A in Counselling (2019). Membership: MCCAA (Prov) | PACFA Reg. Provisional | M.A.C.A (Level 2)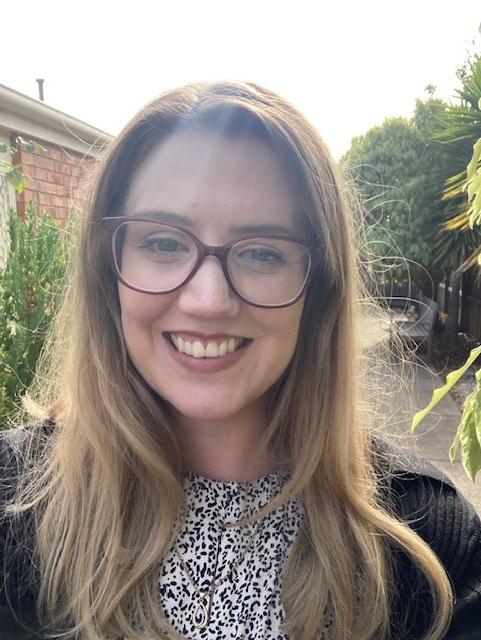 Is your child displaying regressive behaviours, such as bedwetting? Do you see your child withdrawing from their favourite activities, displaying big emotions, or having trouble with maintaining friendships?
Do you want to support your child throughout life changes, such as parental separation or moving schools? Perhaps your child has recently received a diagnosis and you are seeking a holistic early childhood intervention?
Or maybe your teenager showing self-harming or suicidal behaviors and you want some more tools in your tool kit to help them?
Vanessa is a Registered Counsellor who specialises in working with children and young people (between 5-15 years of age) presenting with the following:
social difficulties,
early childhood trauma,
anxiety disorders or
challenges regarding Neurodiversity (ADHD, Autism).
Vanessa is passionate about:
·         Families from all backgrounds being able to access counselling services which are inclusive and respectful,
·         Implementing play-based interventions for younger children to communicate and resolve their internal worries in a safe and supportive environment,
·         Promoting the natural strengths of the child and young person as well as advocating for the rights of the child and young person to experience choice and age-appropriate decision making,
·         Treating the "whole person" and to do so working closely with the systems in which a child interacts with, including their parents/caregivers, teachers, and larger social community with the aim of continuity, assessing treatment goals and effective outcomes,
·         Strengthening the family unit and
·         Providing a dynamic, hands-on, informative approach tailored for every family's unique needs to ensure a). realistic expectations of their child/children are set, b). skills are developed to manage unwanted behaviours outside of sessions and when therapy ceases and c). in time become their child or young person's "therapist."
Phone: 0458 548 165
Email: enquiries.affinitascounselling@outlook.com
Instagram: https://www.instagram.com/affinitas_counselling/
Adolescents, Children, Parenting