CCAA Clinical Member
CCAA No. 300502
Master of Family & Systemic Therapy; B.A. (Counselling); Dip. Counselling & Family Therapy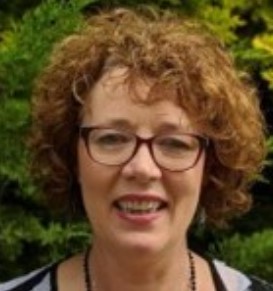 Holding the Space means to 'be with' in the 'here and now'. It is a sacred space created by counsellor and client, steeped in respect and non-judgement. With a genuine curiosity, I work with individuals, couples and families. I have a holistic approach that respects the impact of life circumstances on the mind, body and spirit. I believe people have the capacity to resolve their own problems and my role is one of support to that end.
I draw from wide range of therapeutic approaches including person centred, narrative therapy, cognitive behavioural therapy, solution-focused therapy and family systems therapy. With a trauma informed, systemic approach, I have highly developed counselling skills and extensive experience counselling adolescents who present with a wide range of issues.  I have a particular interest in issues concerning families, adolescents, anxiety, depression, difficult life circumstances, grief and loss, and counselling within a culturally diverse setting. 
Karen is a member of CCAA (Clinical) and PACFA (Clinical).
Addictions, Anger Management, Anxiety, Childhood Abuse, Depression, Emotional & Physical Abuse, Emotional Crisis, Grief, Loss, Trauma, Healthy Boundaries, Life Transitions, Relationships, Self Esteem, Stress Management
Affairs, Trust Issues, Emotional Crisis, Family Conflict, Separation Issues, Mediation
Adolescents, Communication, Conflict, Parenting