CCAA Provisional Member
CCAA No. 300968
App Clin. Supervisor (ACA), Reg Clin. Supervisor & Counsellor (APCPA), MHKPCA, ARCAP, MACA, PACFA (Prov), CCAA (Grad), AAFT (Prof), MSocSc Coun. (Dist) CityU, Grad Dip Christian Coun AIFC, Cert. in Christian Coach AIFC, PC Clin. Supervision CCC, Cert. Clin. NeuroSc MHA, FCPA (HK), FCPA (Aust), MBA VU, B Comm (Hons) Melb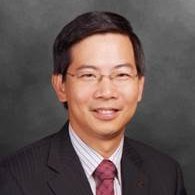 Darwin is an Approved Clinical Supervisor and a Registered Member of Australian Counselling Association, as well as, a Certified Practicing Counsellor of Psychotherapy & Counselling Federation of Australia. He is listed at the Australian Register of Counsellors and Psychotherapists. He is also listed as a Registered Clinical Supervisor and Counsellor of Asian Professional Counselling & Psychology Association.

Darwin graduated from the University of Melbourne with an honour Bachelor of Commerce degree and also obtained a MBA from the Victoria University. Prior to his counselling career, he held key leadership and management positions for more than 20 years, coaching more than 20+ people, who still hold management positions nowadays. After miraculous life changing events, he redirected his career and earned a Master of Social Science in Counselling with Distinction, earning Outstanding Student Prize for being top of class in the City University of Hong Kong (CityU). He also pursued further postgraduate studies in Australia by completing Graduate Diploma of Christian Counselling and Certificate of Christian Coaching at Australian Institute of Family Counselling, Postgraduate Certificate of Individual & Group Supervision at Clinical Counselling Centre and Certificate of Clinical Neuroscience at Mental Health Academy.

After working with clients in training and coaching company, hospital, university, schools and various counselling and development centres, Darwin has developed his counselling expertise in stress management, life crisis management, personal growth, career development, leadership, transitional management coaching, family therapy, parenting, school counselling, chronically ill patients' care, mature adults counselling, anxiety, depression, Christian counselling and coaching, migration and acculturation.

Darwin is also a Registered Member of Australian Counselling Association, Christian Counsellors Association of Australia, Australian Association of Family Therapy and Hong Kong Professional Counselling Association, despite being Fellows of both CPA Australia and Hong Kong Institute of CPA.
Counsellor, Life Coach, Psychotherapist
Addictions, Anger Management, Anxiety, Childhood Abuse, Depression, Emotional & Physical Abuse, Emotional Crisis, Grief, Loss, Trauma, Healthy Boundaries, Life Transitions, Relationships, Self Esteem, Sexual Issues, Stress Management
Affairs, Trust Issues, Emotional Crisis, Family Conflict, Pre-Marriage, Separation Issues, Mediation
Adolescents, Children, Communication, Conflict, Parenting