CCAA Clinical / Supervisor
CCAA No. 400121
M Couns, Grad Cert Couple Couns, B Soc Sc (Couns),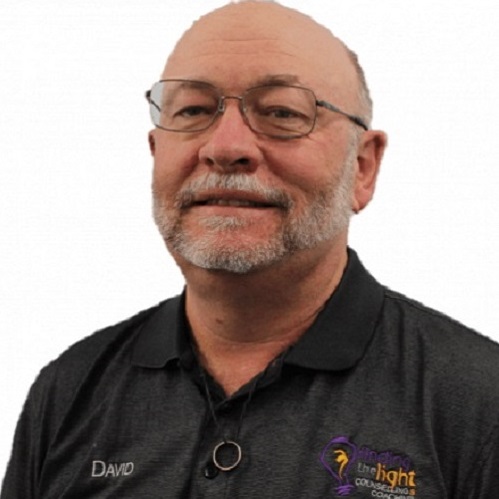 David offers critical incident debriefing, conflict resolution and premarital counselling. If you have any specific spiritual beliefs that you want incorporated into the counselling sessions, we are happy to accommodate. Out of hours appointments can be arranged for added convenience. At Finding the Light, we offer a number of counselling services tailored to your specific requirements. Whether you are experiencing relationship matters, anxiety and depression, grief, or stress related to past traumatic incidents, David can help. If you are new to the workforce or you have been made redundant, David can offer life coaching to assist with career planning strategies. David offers the following service: Career match - to help you choose the right career path. Prepare Enrich - a relationship inventory, preparation for marriage. My Personality Explained - my strengths and areas of growth.
Counsellor, Life Coach, Supervisor
Anger Management, Anxiety, Depression, Emotional & Physical Abuse, Emotional Crisis, Grief, Loss, Trauma, Healthy Boundaries, Life Transitions, Relationships, Self Esteem, Stress Management
Affairs, Trust Issues, Family Conflict, Pre-Marriage, Separation Issues, Mediation
Bupa/Medibank private, NDIS, Online