CCAA Clinical Member
CCAA No. 400339
BBus. (Admin.Mgmnt), Grad. Dip Asian Studies (Chin), Cert. Couns), Grad.Dip. (Couns), CCAA (Clin), PACFA, (Clin)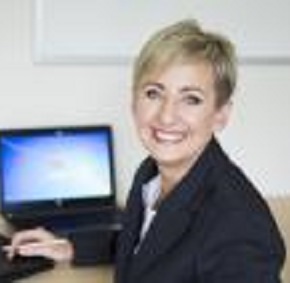 TheConfidante Counselling
COUNSELLING HELP SPECIALISING IN: RELATIONSHIPS, PRE MARRIAGE & MARRIAGE ENRICHMENT, SEPARATION, GRIEF, DEPRESSION, ANXIETY. SUPPORT ALSO INCLUDES WEIGHT, GENDER, SELF ESTEEM, PARENTING, POST NATAL DEPRESSION, LIFE COACHING, CHRISTIAN COUNSELLING, POST TRAUMATIC STRESS, WORK STRESS
Achieve a life full of zest! Possessing zest involves acquiring the motivation to overcome challenging situations and tasks. Those who have zest exude excitement, approaching tasks wholeheartedly whilst being adventurous, vivacious and energetic!
Joanne Wilson is a qualified, compassionate Counsellor and Certified Prepare-Enrich facilitator - the leading relationship inventory and skill-building program used in Australia and Internationally. It is built on a solid research foundation and significantly improves a couple's relationship. PREPARE/ENRICH for Australia is custom-tailored to a couple's relationship and provides couple exercises to build their relationship skills. Prepare-Enrich is a research-proven, valuable tool for couples planning to marry or relationships in distress!
Two central locations on the Sunshine Coast. Supported in an environment of health professionals at Fresh Holistic Health Forest Glen, as well as Immanuel Lutheran Church, Buderim.
Counsellor, Psychotherapist
Anger Management, Anxiety, Childhood Abuse, Depression, Emotional & Physical Abuse, Emotional Crisis, Grief, Loss, Trauma, Healthy Boundaries, Life Transitions, Relationships, Self Esteem, Stress Management
Affairs, Trust Issues, Family Conflict, Pre-Marriage, Separation Issues, Mediation
Bupa/Medibank private, Online