CCAA Provisional Member
CCAA No. 400458
B.A. (Qld)., M.A.(ANU)., Cert.T., PG Cert Ed., MA (Theol.), M. Counselling (ACU), Intensive Coach Training Results Coaching Systems, Cert III in Prayer Ministry (EHMA), Cert IV in Prayer Ministry Training (EHMA), Cert IV TAA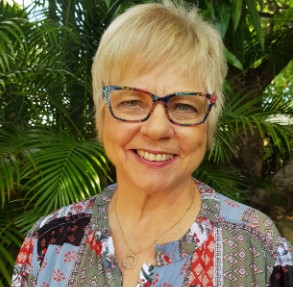 As a counsellor, Pauline brings a wealth of life experience from high school teacher/ administrator to trainer and facilitator. Pauline's style is relational, authentic and compassionate integrating years of training with her wealth of experience. 
She will help to reflect, clarify, challenge and offer suggestions if desired, helping you to discover your inner resources. Her wisdom and insight encourages motivation to work towards your own healing, wholeness, solutions and growth.
Her special interests include:

Family therapy,
Relationship issues,
Personal crisis,
Marital separation and divorce,
Conflict resolution,
Mediation,
Adolescent issues such as conflict relationships,

the effects of separation and divorce,
career choice,
self-esteem and body image,

Grief and loss issues,
Work/life balance,
Stress management,
Spirituality, Families in focus,
Choosing a career,
Women's issues,
Parenting,
Education

Pauline brings over 36 years of experience in education as a successful teacher, counsellor and trainer providing a rich background for incorporating motivation and empowerment with wisdom and insight.
She has had four years of intensive practice as Head of Student Welfare and Guidance at a major Brisbane private school, and 13 years' experience in her own private counselling practice.
Addictions, Anger Management, Anxiety, Childhood Abuse, Depression, Emotional & Physical Abuse, Emotional Crisis, Healthy Boundaries, Life Transitions, Relationships, Self Esteem, Sexual Issues, Stress Management
Family Conflict, Pre-Marriage, Separation Issues, Mediation
Adolescents, Children, Conflict