CCAA Provisional Member
CCAA No. 400722
Master of Counselling, Graduate Diploma in Counselling and Integrative Psychotherapy, Bachelor of Arts (Ministry)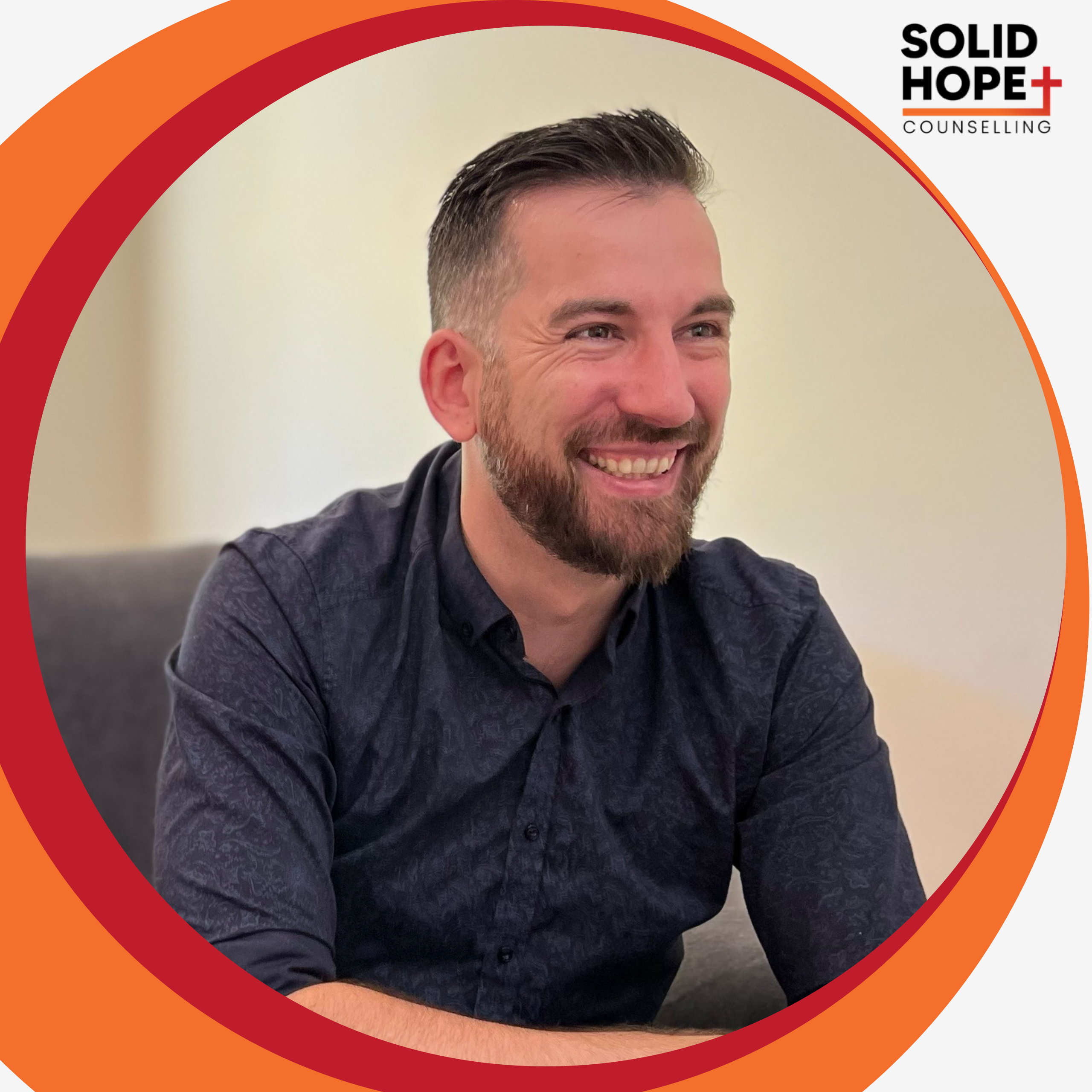 Founding Solid Hope Counselling in 2018, Rhys found his passion for supporting and caring for the spiritual and mental needs of others in his late teens. Throughout his 20's he studied ministry and counselling and worked for various churches as a youth leader, media director, and associate pastor.
His work in pastoral care blossomed into a full-fledged desire to counsel the community full-time and thus Solid Hope BC was born. Rhys saw the limitations of pastoral care, and continued to develop his skills, studying various psychotherapy models and evaluating counselling practices from a Christian Perspective. This blossomed into a passion for counselling that lead to further accredited study in Counselling & Psychotherapy.
When he isn't working to grow the hearts and minds of others, Rhys enjoys reading, the beach, hiking, and is an avid writer. Although Melbourne born he has developed a love of the Gold Coast where he has lived for the past 9 years with his wife Amy.
Addictions, Anger Management, Anxiety, Childhood Abuse, Depression, Emotional & Physical Abuse, Emotional Crisis, Grief, Loss, Trauma, Healthy Boundaries, Life Transitions, Relationships, Self Esteem, Sexual Issues, Stress Management
Affairs, Trust Issues, Emotional Crisis, Family Conflict, Pre-Marriage, Separation Issues, Mediation
Communication, Conflict, Mediation