CCAA Provisional Member
CCAA No. 400725
M Couns. GradDip Bus.Admin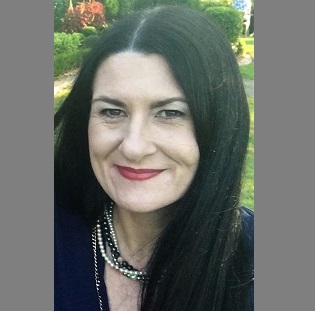 I am an integrative counsellor working with individuals, couples and family members.
I explore with you issues of self-esteem, identity, life transitions, trauma, anxiety, depression and relationships. I see my role is to help you navigate your free will, choices and responsibility for choices, with a view to operating out of the best of yourself.
I tailor therapy to individual needs drawing from a range of counselling modalities (incorporating person-centred talk therapy, CBT, systems orientation, strengths-based and mentoring). I also work from a trauma-informed framework with the focus on "What has happened to you" not "What is wrong with you".
I believe a cornerstone of therapy is the concept of differentiation. Differentiation is the ability to be authentically ourselves in close relationships with others. It is balancing our need for autonomy and need for intimate connection. Differentiation focusses on becoming more uniquely you (as God created you) while being in relationships that pressure you to conform to other's expectations, able to face yourself and others with integrity, operating out of the best of yourself. I see Christ as the most differentiated being and our inspiration for how to be fully human and fully connected.
I work in a holistic way, focussing on health and well-being and the influence of family and societal systems, also considering the bio-socio-psycho-spiritual dimensions.
I see people as holistic beings. I also believe we are not separate from our contexts such as our culture, career or family system. Many things affect our emotional states and our wellbeing is tied into our physical health and genetics; lifestyle factors; social, work and family groups; and our cultural and spiritual belief systems. Sometimes there is a diagnosis and I focus on 'living with' rather than being defined through a diagnosis.
I have an interest in the field of epigenetics and its influence on mood and psycho-nutrition, and work with my clients on understanding factors such as the importance of sleep, nutrition, exercise, mindfulness and protective factors such as support systems.
Whilst I explore all the elements that make up who you are, where specialised advice is needed, I have a network of specialists I refer to to assist with providing a holistic approach e.g. Integrative GPs, Psycho-nutritionists, Allied health professionals.
I am conversational in style, warm, authentic, empathetic, open-minded and intuitive.
Personal Mission Statement:

"My drive for authentic relationship and connection, opens an invitation for my client to BE fully themselves to examine and experience all aspects of themselves."
Addictions, Anxiety, Childhood Abuse, Depression, Emotional & Physical Abuse, Emotional Crisis, Grief, Loss, Trauma, Healthy Boundaries, Life Transitions, Relationships, Self Esteem, Sexual Issues, Stress Management
Affairs, Trust Issues, Emotional Crisis, Family Conflict, Pre-Marriage
Adolescents, Communication, Conflict, Mediation, Parenting
Bupa/Medibank private, Online