CCAA Provisional Member
CCAA No. 400914
BA Dip Ed, B.Psych(Hons) B.A Dip Ed. B. Psych D.Psych(Clinical) MAPS Adv. Dip. Family Counselling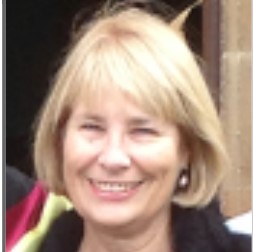 Liz is a trained and experienced Christian psychologist, who recently started working with Molly the Moodle, her therapy pup, and welcome addition to her new counselling practice at Clarity Consultants.
Liz's Doctorate in Clinical Psychology explored the impact of youth suicide on family members left behind.
Drawing on evidence based practice from a biblical perspective she works with young people, families and older people facing issues of stress, depression, anxiety, grief, and psychosis, as well as with drugs and alcohol.
Liz particularly enjoys supporting couples preparing for marriage and families striving to better enjoy their lives together.
Counsellor, Psychotherapist
Addictions, Anger Management, Anxiety, Childhood Abuse, Depression, Emotional & Physical Abuse, Emotional Crisis, Grief, Loss, Trauma, Healthy Boundaries, Life Transitions, Relationships, Self Esteem, Sexual Issues, Stress Management
Affairs, Trust Issues, Emotional Crisis, Family Conflict, Pre-Marriage, Separation Issues, Mediation
Adolescents, Children, Communication, Conflict, Mediation, Parenting
Bupa/Medibank private, Medicare, NDIS, Online