CCAA Provisional Member
CCAA No. 401327
MCounselling, BBehavioural Science (Psych), BArts Social Justice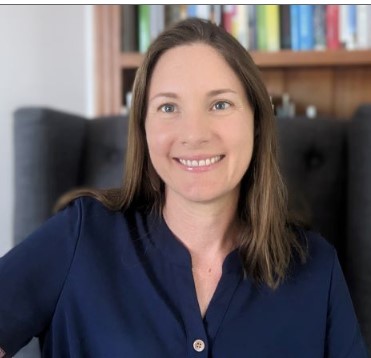 Are you seeking a warm, supportive, and empathetic practitioner? I have been accompanying people on their journey into healing, restoration, and growth for over 15 years through pastoral care, outreach support programs, youth work, chaplaincy, supervision, and counselling.
You will find that your story is central when we journey together. I aim to provide a safe, connected, and confidential space where you can feel heard and understood. I believe growth and restoration are possible when we face the challenges and pain that come our way in life. I integrate knowledge of theories and strategies from behavioural, psychological, and counselling theories with my lived experience and deeply person-centred approach.
My academic studies include: Masters of Counselling specialising in Trauma, Bachelor of Behavioural Science (Psychology) and Bachelor of Social Justice Studies. I'm registered with PACFA (Psychotherapy and Counselling Federation of Australia) and the Christian Counsellors Association of Australia. I participate in regular professional development, clinical supervision and am committed to growing and developing as a person and practitioner.
I have interest and experience in working with people working through grief and loss, trauma, anxiety and stress, identity issues, life direction and transitions, healthy boundaries, exploring spirituality, self-esteem, depression, and relationship issues.
Telehealth appointments are available. Some evening session times available.  Contact via phone or email for more information or to book an initial session.
Counsellor, Psychotherapist
Anxiety, Depression, Emotional Crisis, Grief, Loss, Trauma, Healthy Boundaries, Life Transitions, Relationships, Self Esteem, Stress Management