CCAA Clinical / Supervisor
CCAA No. 500181
Certified Gottman Therapist; B Social Work, AMHSW; Grad Dip Bible & Ministry, M Counselling (Clin); Gottman Method Couples Relationship Therapy Levels 1,2,3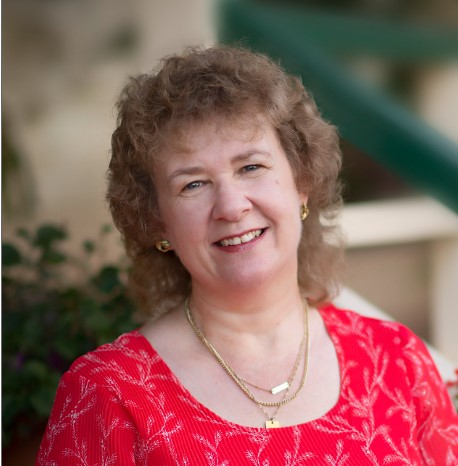 Phone number: 0412 844278 
Robyn is a Certified Gottman Therapist providing individual and relationship therapy for adults. She seeks to provide understanding, hope, and healing within a safe and supportive environment. She assists individuals and couples to reach their personal goals & to build enriching and enduring relationships. Some areas of particular interest include:
Stress Management
Life Transitions
Grief, Loss, Trauma
Healthy Boundaries
Anger Management
Emotional & Mental Well-being
Self Esteem
Anxiety
Depression
Emotional Crisis
Managing chronic illness - especially Fibromyalgia and Chronic Fatigue Syndrome/ME
Couples
Couples Issues, Communication
Affairs, Trust Issues
Separation Issues
PTSD
Robyn is committed to professional development to provide her clients with therapy that is current, faith based, and supported by research evidence. After completing  Level 3 of Gottman Relationship Training, Robyn's clinical skills were examined by the Gottman Institute and in November 2020, Robyn obtained the highest level of clinical recognition within the Gottman Institute to become a Certified Gottman Couples Therapist.  She is presently participating in two international studies - one study researches the effectiveness of Gottman method couples therapy for strengthening couples relationships and the second study assist couples to recover from affairs. 
In her Master's thesis, Robyn researched strategies that assist couples to build their relationship despite the stress of chronic illness. Her thesis  focused upon couples where one partner has Myalgic Encephalomyelitis/Chronic Fatigue Syndrome.
Robyn is also a supervisor of therapists in private practice.
EFTPOS & electronic refund of Medicare rebate available.
Zoom counselling available upon request
A gap in fees when referred by your doctor for individual counselling; recognized by Medicare as an Accredited Mental Health Social Worker. Medicare refund available for up to 10 sessions/calendar year.
Private Health: Bupa provider; AHM; Medibank Private; ARHG; Teachers Health; Uni Health; Nurses & Midwives Health; GU Health
Counsellor, Psychotherapist, Supervisor
Anger Management, Anxiety, Depression, Emotional Crisis, Grief, Loss, Trauma, Healthy Boundaries, Life Transitions, Relationships, Self Esteem, Sexual Issues, Stress Management
Affairs, Trust Issues, Emotional Crisis, Family Conflict, Pre-Marriage
Bupa/Medibank private, Medicare, Online