CCAA Clinical Member
CCAA No. 600313
B Ministry, Post Cert. Functional Therapy, MA (Marital Wellness)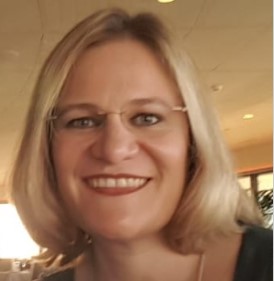 I have a passion for Marriages and that which flow from being married. I completed a M.A. degree focusing on Marital wellness. Years of experience offering counselling to married couples of all cultural backgrounds gave me unique skills and knowledge to offer service to couples.
I believe that greatness lies in the unique potential of the individual; and the way in which this potential is unleashed within the context, in which the individual functions. As a counsellor, life coach and ecometrists, I use standardized, scientific measurement systems that empower the client, to map/profile the uniqueness of a person through exact identification and quantification of his/her psycho-social functioning within the defined environment, with reference to:
core positive and negative elements that impact a person's holistic functioning and behavior within a defined environment
a hierarchy of personal and/or work values
leadership dynamics
people, task, and self orientated qualities
emotional, interpersonal and spiritual functioning.
Rewiring: cognitions and emotions.
(skype counselling is available) T&C apply
Anger Management, Anxiety, Childhood Abuse, Depression, Emotional & Physical Abuse, Emotional Crisis, Grief, Loss, Trauma, Healthy Boundaries, Life Transitions, Relationships, Self Esteem, Sexual Issues, Stress Management
Affairs, Trust Issues, Emotional Crisis, Family Conflict, Pre-Marriage, Separation Issues, Mediation
Communication, Conflict, Parenting
Bupa/Medibank private, Online