CCAA Clinical Member
CCAA No. 600642
Dip,Adv Dip, Grad Cert, Clinical Counsellor and Neuroptimal Certified Trainer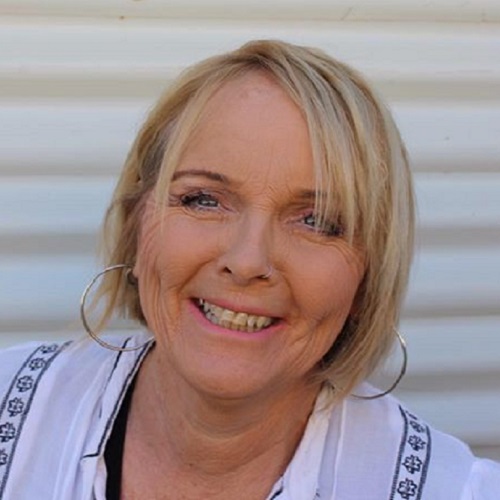 I am a fully qualified Clinical Counsellor and Neuroptimal Certified Trainer. I have developed my counselling skill set for 20 years, working for; not for profit, Local Government and private organisations.  I am trained in and able to utilise various therapy styles to meet you where you are at.
I have prevailed over my own addiction and have had to manage the issues of addiction with other family members.  I have overcome and still manage, family dysfunction and relational breakdowns.  I raised my kids as a single mum and had to face financial, emotional and physical challenges. Because of this, I am truly able to relate and understand the struggles of life.
If you are sick of the same life cycles, tired of feeling that you just can't cope, or that there is no point to your life, I can help bring positive change and restoration to you, and your family.
For me, it is an honour to walk with my clients during the process of healing and empowerment.
I am living proof that it can be done.
Addictions, Anger Management, Anxiety, Childhood Abuse, Depression, Emotional & Physical Abuse, Emotional Crisis, Grief, Loss, Trauma, Healthy Boundaries, Life Transitions, Relationships, Self Esteem, Sexual Issues, Stress Management
Affairs, Trust Issues, Family Conflict, Pre-Marriage, Separation Issues, Mediation