-Dadirri Melton Counselling Services Inc.-
..........Centre..........
CCAA Clinical Membership
CCAA No.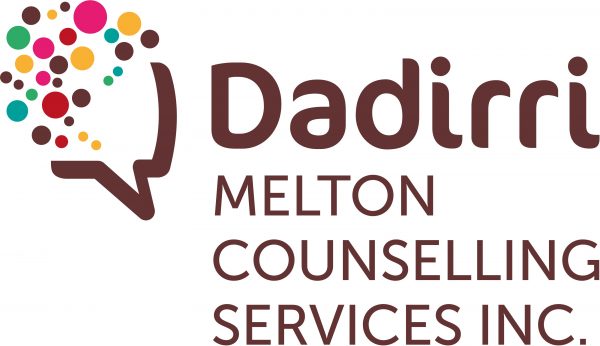 Dadirri Counselling is a not-for-profit centre offering low cost, professional counselling to all in need.
Counsellors at Dadirri Melton Counselling Services:
Mike Skewes, Counsellor BA.Min(Couns); Dip.Min; APC (Clinical, Supervisor); PACFA/ARCAP (Clinical)
Tara Paterson, Counsellor BA(Couns) CCAA Provisional Member
Christine Frederick, CCAA Clinical / Supervisor MA (Counselling), B Education, Grad Dip Counselling, Dip Bible Studies
Detailed information about all our counsellors at Dadirri Counselling can be found here.
Anger Management, Anxiety, Childhood Abuse, Depression, Emotional & Physical Abuse, Emotional Crisis, Grief, Loss, Trauma, Healthy Boundaries, Relationships, Self Esteem, Sexual Issues, Stress Management
Affairs, Trust Issues, Emotional Crisis, Family Conflict, Pre-Marriage, Separation Issues, Mediation
Adolescents, Children, Communication, Conflict, Mediation, Parenting
Female Counsellor, Male Counsellor