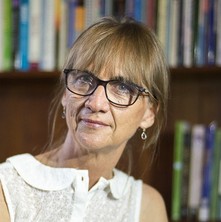 BA(Hons) BEdSt PhD BNurs
Associate Professor Judith Murray
Judith is a qualified secondary school teacher, endorsed counselling psychologist, and registered nurse.

She has held positions of Associate Professor in Counselling and Counselling Psychology at The University of Queensland Australia as well as a registered nurse in Haematology and Oncology at The Princess Alexandra Hospital, Brisbane, Queensland.

She had been both the Director of the Master of Counselling Program and the Master of Psychology Program at UQ.

She has also been responsible for the establishment of a Loss and Grief Unit in the Centre for Primary Health Care in the School of Population Health.

She has served on a number of national consultations for bereavement, post-invention and children's grief and has involvement with both the national andn international aid organizations.

Judith has worked consistently to further the use of loss as an integrative concept within the health, welfare and education sectors which is articulated in the book "Understanding Loss: A Guide for Caring for Those Facing Adversity" (Routledge).
Upcoming Events
No Events Found